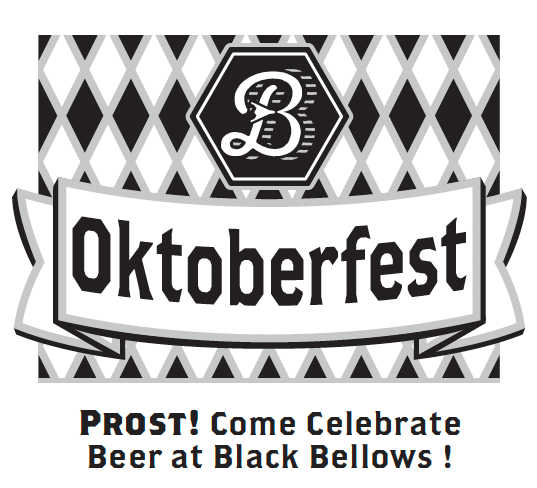 Oktoberfest Extravaganza at Black Bellows Brewery
Join us for a two-week-long Oktoberfest extravaganza at Black Bellows Brewery, where we bring the rich traditions of the world-famous German beer festival to our funky Collingwood space. From September 16 to October 1, 2023, immerse yourself in a spirited celebration featuring an array of exceptional craft beers, authentic Bavarian cuisine, live music and a vibrant, welcoming atmosphere.
Craft Beer Galore: Indulge in a diverse selection of meticulously crafted beers, ranging from traditional German styles like our Festbier to innovative seasonal brews that showcase Black Bellows Brewery's creativity and expertise.
Bavarian Flavours: Savour the delicious German inspired special menu featuring dishes such as pretzels, sausages, schnitzel and more. Order an entree from the Oktoberfest menu with an accompanying Festbier (0.5 & 1L) AND you get to keep the stein. Enjoy a FREE Oktoberfest entree if you wear your Lederhosen or Dirndl.
Live Music: On September 21, come jiggle your lederhosen to the tunes of the Happy Wanderer's - die Über Oompah Pah Band. Playing traditional and modern German/European Music, plus The Rock n' Oldies. Click here for more details.
Date: September 16 - October 1, 2023
Time: Daily from Opening to Closing Time
Location: Black Bellows Brewery Beer Hall
Admission: Entry to the event is free.
Age: All ages are welcome.
Mark your calendars for the Black Bellows Oktoberfest experience. Whether you're a beer aficionado, a food lover, a music enthusiast, or simply seeking a great time with friends and family, our event promises to deliver a fantastic blend of tradition and contemporary excitement. Prost!